Recipe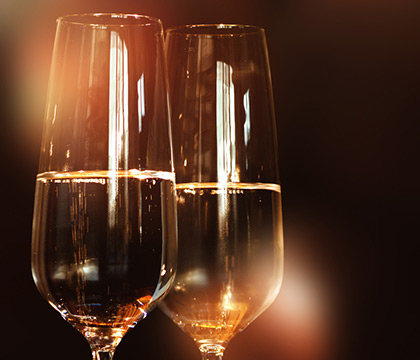 Champagne Cocktail
Method
For a simple champagne cocktail: place a sugar lump in each champagne glass plus one or two drops of Angostura bitters.
Add a dash of brandy, then pour in the chilled champagne or sparkling wine.
For a more exotic champagne cocktail: Before you make the cocktail, simply add one Old Hamlet muslin sachet to 150 ml (¼ pint) of brandy and heat gently in a saucepan. Do not boil.
Allow the brandy to cool and absorb the spicy flavours for at least 15 minutes then remove the sachet.
When the spiced brandy has cooled, use this instead of the ordinary brandy as above.